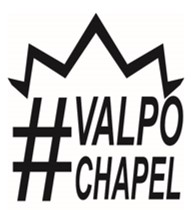 Centering Circle: Practices and Processes of Spirituality
Please complete this survey to provide an analysis of your current spiritual practices.
Once you click "send" you'll receive a copy of your personal Centering Circle.
Areas that are plotted closer to the circle rim are areas where your practices are presently stronger. Identify three areas that plot closer to the center and begin to think of practices you can embrace to improve in those areas.
The University Pastors routinely host workshops to help with interpretation. If you'd like to participate in the next workshop, please send an email to either Charlene.Cox@valpo.edu or James.Wetzstein@valpo.edu.
All data will be kept confidential.